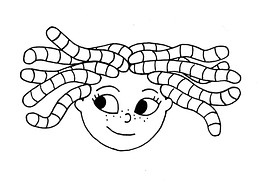 Thanks for Visiting my Portfolio!
I am a Seattle based artist with an affinity for comics, cartooning, and illustration. I love making art about my wacky life as an artist, art teacher, and bagel enthusiast living in Seattle. I am also passionate about social justice and telling stories. I strive to produce artwork that educates and uplifts communities while being accessible, meaningful, and humorous.
Let's Keep in Touch!
Business Inquiries and Commissioned Artwork | Email: sophiereingold@gmail.com

Purchase my Art | Etsy: https://www.etsy.com/shop/WormGirlArts
More Comics, Cartoons, and Sketches | Instagram: @wormgirlarts
Professional Information | Linkedin: https://www.linkedin.com/sophiereingold